The IMTB 2017 Conference programme is available here.
Please note that the program is subject to change without notice.
Confirmed poster presentations are available here.
Invited speakers
Takehiko Kitamori
University of Tokyo, Japan
Marko Mihovilovic
Technical University Wien, Austria
Florian Hollfelder
University of Cambridge, United Kingdom
Michal Přibyl
University of Chemistry and Technology, Prague, Czech Republic
Jennifer Littlechild
University of Exeter, United Kingdom
Jochen Büchs
RWTH Aachen University, Germany
Manabu Tokeshi
Hokkaido University, Japan
Brian Paul
Oregon State University and Microproducts Breakthrough Institute, USA

Global conference programme
The official language of the conference is English.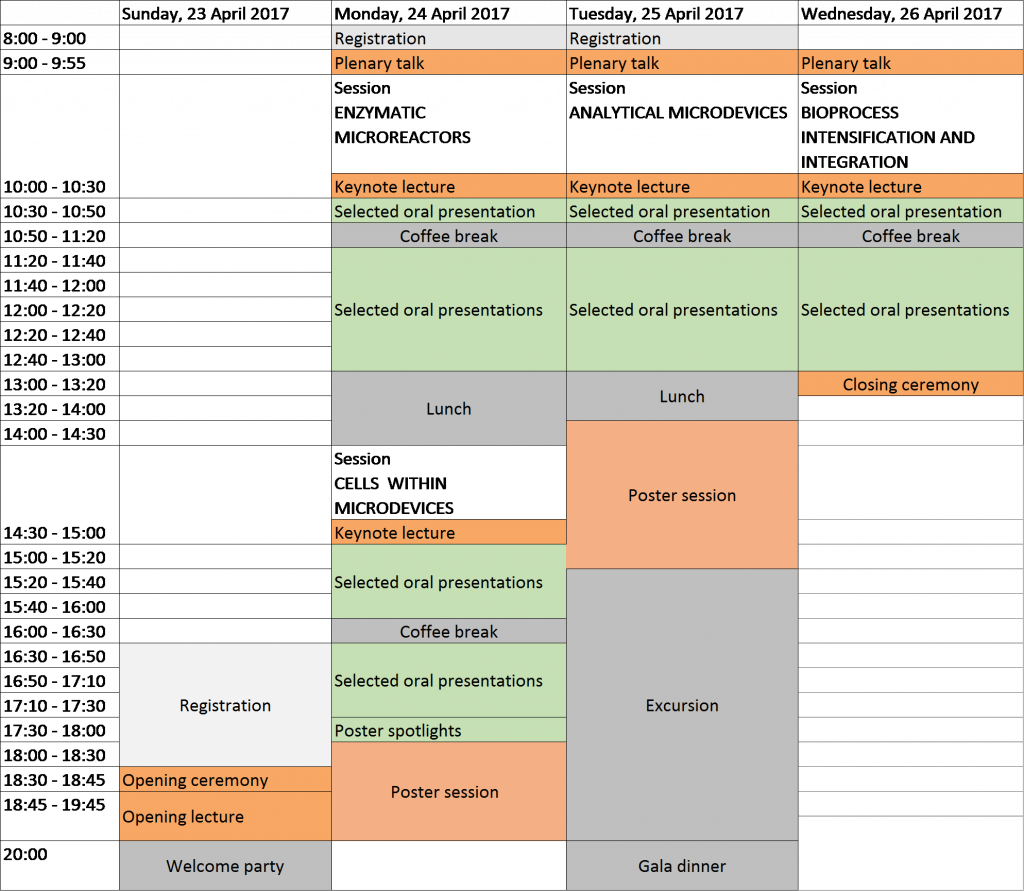 On 24th and 25th April the Conference will be joined with the COST Action CM1303 Systems Biocatalysis meeting Process intensification in multistep enzyme catalyzed reactions.
| | |
| --- | --- |
| Meetings within the conference: | Date and time: |
| COST Action "Systems Biocatalysis" Steering Committee meeting | 24th April, 18:00 – 19:00 |
| COST Action "Systems Biocatalysis" WG5 meeting | 25th April, 14:00 – 15:00 |